Had to let you know about the I-N-C-R-E-D-I-B-L-E opportunities that are being made available over the next year for any artists who experience significant barriers to the arts world – whether this is through health issues, social circumstance, or general isolation.
North West Hub for Artist Development
Venture Arts, Outside In and The Whitworth Art Gallery are excited to be working together to present the North West Hub for Artist Development, which aims to create and expand opportunities for artists across the North West who face barriers to participation in the arts world.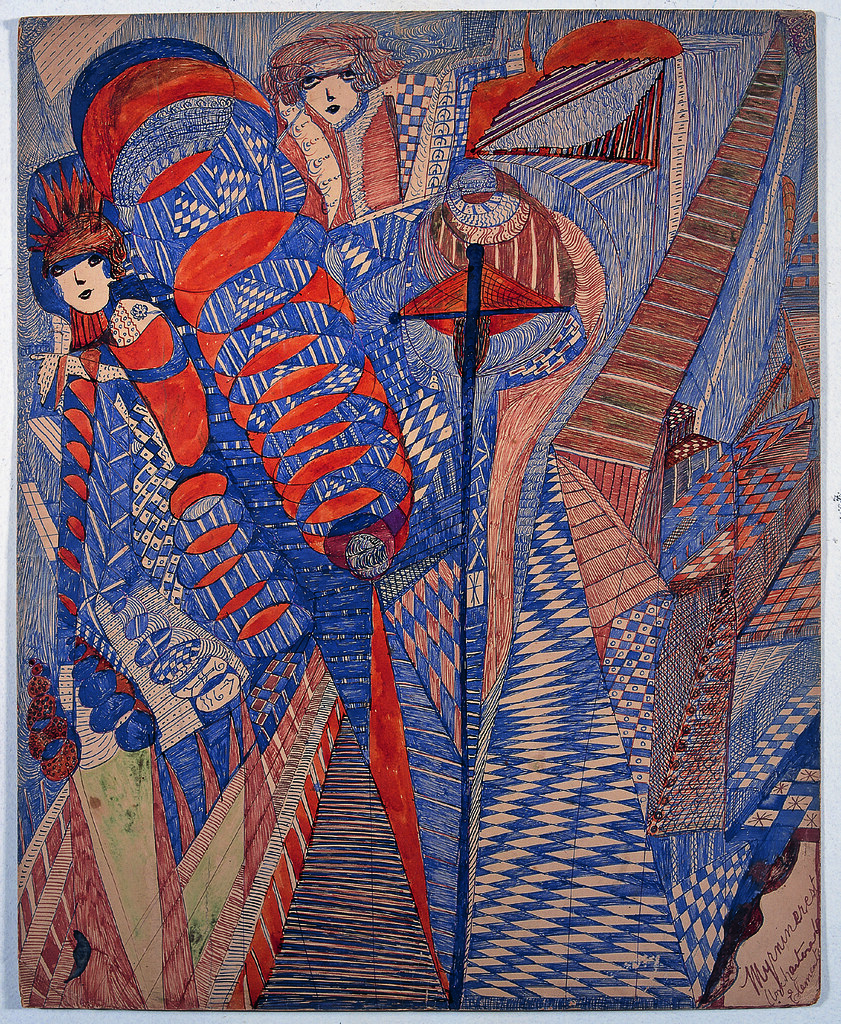 Untitled – Madge Gill (Myrninerest). Madge Gill is one of my all-time favourite artists and over a hundred of her pieces are included in the Musgrave Kinley collection that we'll be able to explore with curators at the Whitworth.
As well as being able to dive in and explore the full wonderful Musgrave Kinley "Outsider Art" Collection at The Whitworth, this exciting new opportunity allows us to support visual artists to: 
Professionally photograph work
Create an online gallery
Develop a portfolio
Exhibit
Find artist residencies
Apply for funding
Work with museum and gallery collections
Network and collaborate with like-minded creatives!

To get a bit more of an idea about what kind of opportunities there are, head over to Outside In's website where you can see some of the fantastic exhibition and curatorial work that you can get involved in. If you are an artist who experiences significant barriers to participation in the arts world and you would like to sign up to be a North West Hub artist, you can sign up right away here.
Do get in touch if you'd prefer a printed version of the sign up form to be posted to you, or would like assistance filling it out over the phone or Zoom.  
As well as launching the North West Hub, we are offering 10 bespoke residencies for learning disabled or neurodivergent artists from across the region! If this sounds like something you or someone you work with might be interested in, please get in touch with Ellie at ellie@venturearts.org or by text at 07539 371 070.
We've also got an online soft launch/information session on Monday 30th May 2pm which you can sign up to attend here: https://forms.office.com/r/XPWv3az5Na