We are VERY excited that a solo exhibition of one of our wonderful spoonie compatriot's is now open at The Lowry! 'Stories For Us' by the very talented Julian Gray launched this week, along with a number of amazing (& wheelchair accessible, ofc) workshops, events and weekly drawing clubs.
Image Description: A hand-drawn sketch of two men. One is facing forward, looking ahead with a concerned expression. Behind him are some vague figures, and the second man, who is drawn from the side, with his arms folded, looking down.
Stories For Us Weekly Drawing Club
Still ill OK is very excited to be facilitating a weekly Drawing Club at The Lowry for the duration of the exhibition. These free drawing socials will be held every Wednesday 6-7pm in the (wheelchair accessible) Gallery A space at The Lowry. Some materials will be provided, but you are both welcome and encouraged to bring anything you're currently working on, or your own sketchbook and tools.
Please note that you will need to book your free space online by clicking here in order to attend the Drawing Club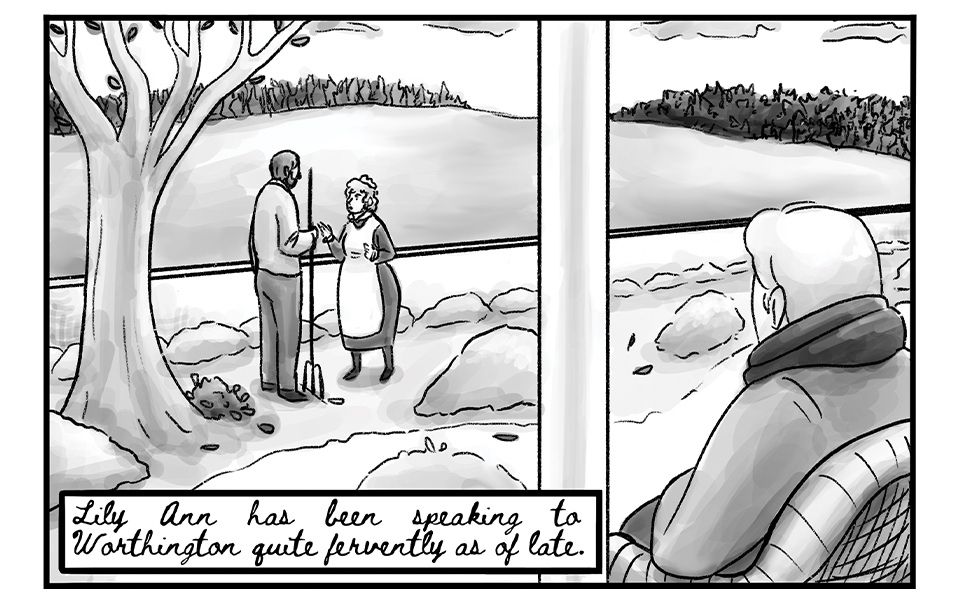 Events
There are some very exciting events alongside the exhibition, so we really hope to see you there!
Wednesday 23rd March – 27th April – WEEKLY 'STORIES FOR US' DRAWING CLUB
Thursday 24th March – COMIC CREATORS IN-CONVERSATION: OLIVIA HICKS & JULIAN GRAY
Saturday 9th April – CREATING COMICS FOR BEGINNERS: WORKSHOP BY JULIAN GRAY
Thursday 28th April – CREATIVE MATCHMAKING: WRITERS AND ARTISTS ASSEMBLE!